Why do we need DAOs in Web3 gaming
A decentralized autonomous organization, or a DAO, is a blockchain-driven structure without any central intermediary that decides how it will grow and develop. For this purpose and to ensure transparency in all the operations, DAOs employ the power of smart contracts and community polls. These features become extremely helpful when online communities are dealing with funds and assets.
While tokens of some DAOs can be traded on exchanges, they also provide their owners with certain benefits and rights to vote. In this sense, they may be similar to traditional stocks, however, they are not subject to the same restrictions and regulations.
There are many options for the DAO members to use the right to vote, and we will briefly describe the most popular ways below:
Token-based quorum voting when the winning resolution has to receive a set share of votes.
Quadratic voting where participants can purchase tokens and boost their influence.
Conviction voting where the decision weight grows stronger over time.
Holographic consensus that highlights the suggestions with the best chances to pass.
Multisig voting when the DAO community creates new suggestions and the central committee votes for them.
The role of DAOs in Web3 gaming
The number of active DAOs increased more than six times during the latest crypto bull run in 2020. But only 5% of organizations are trying to resolve the problems connected with Web3 gaming. However, we have to keep in mind that some DAOs may be focused on several industries. And, for this reason, the number of NFT and GameFi DAOs totaled to 26%.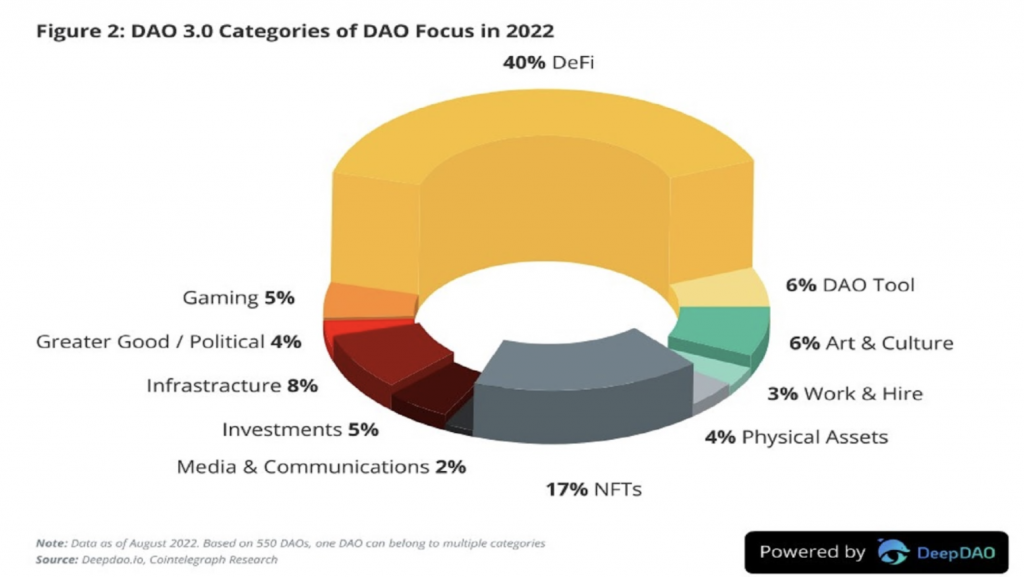 In this article, we will introduce you to the DAOs which have influenced the development of the Web3 gaming industry by building communities and educating the members, providing financial support to projects, or even playing an important role in a game itself.
Web3 gaming guilds
Have you ever heard about game clans that originated in the 2000s? Back then, players grouped together to coordinate the strategy and increase the amount of loot. Web3 gaming guilds have a lot in common with these early clans, but they also have a number of important differences.
The guilds aim to ensure equal access to game assets for all the players. Gamers can rent NFTs from a guild and become its scholar. But the guilds do not support gamers for free. The scholar will have to share the profit with the guild. As an example, the Yield Guild Games (YGG) scholars have to pay 10% to the guild, and 20% to the community manager. However, this percentage may vary depending on the DAO.
The token prices of many well-known DAOs, like Yield Guild Games, Merit Circle, BlackPool, GuildiFi, and Avocado Guild, have plummeted due to the decline of interest to popular Web3 games, like Axie Infinity.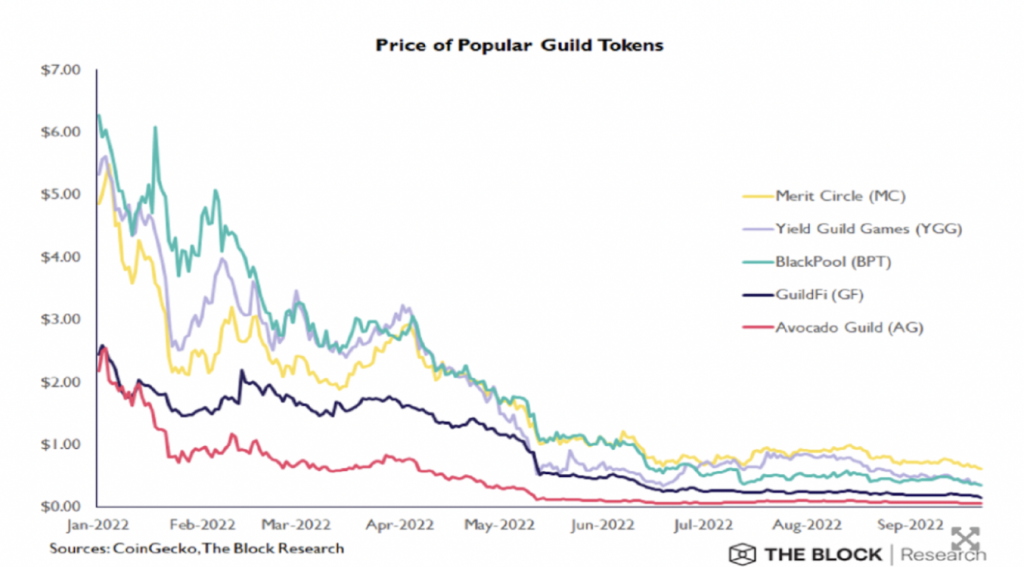 trying to find solutions for native problems of Web3 gaming. For example, MatchboxDAO is trying to explore the potential of on-chain games by organizing hackathons and supporting new initiatives.
DAOs in Web3 games
Many Web3 projects integrate DAOs into their gameplay or even as independent players. We've put together the most interesting cases in this section. But if you want to dive into the world of Web3 gaming, don't hesitate to browse our featured games section with more than 80 Web3 masterpieces!
Alien Worlds
Alien Worlds is a science-fiction metaverse with six DAOs located on different planets. Each DAO develops its own strategy and initiatives. While playing the game, you will have to harvest the game currency, Trilium (TLM). Then, you can stake these coins and increase your voting power. If you are lucky, you can even lead the planetary council. At the moment, the game is very limited in gameplay options as players mostly have to farm new tokens.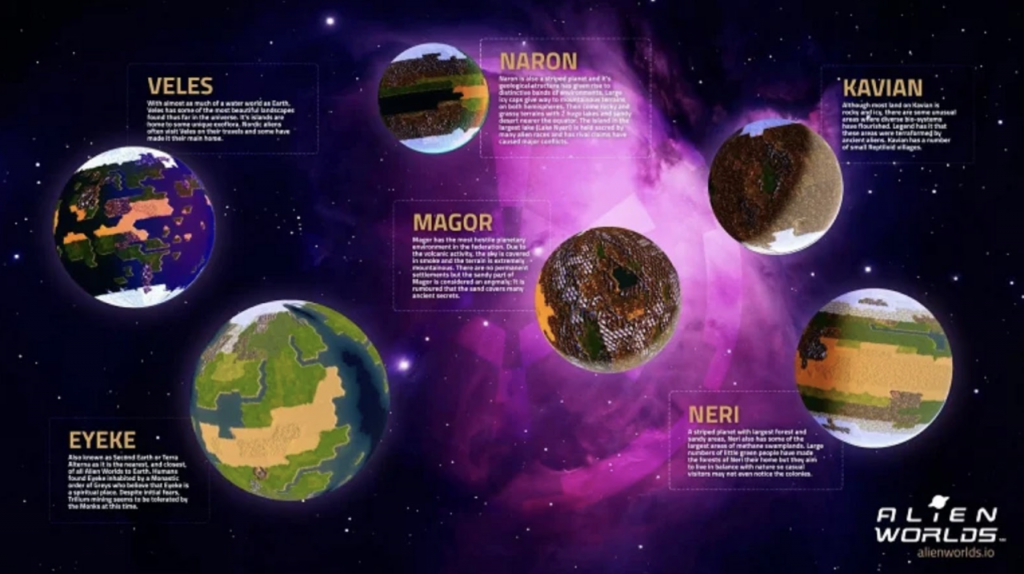 Reta Wars
Reta Wars tells the story of the never-ending conflict between two DAOs, Gaia and Nate. You have to choose one of them and cast votes for their tactics and strategies. Thus, your decisions may influence the outcome of every battle. At the same time, the weight of your vote depends on your involvement in the game and the NFTs you have. What is more important, this Web3 game features a lot of traditional game components, like units and resources, and, for this reason, it is quite popular among gamers.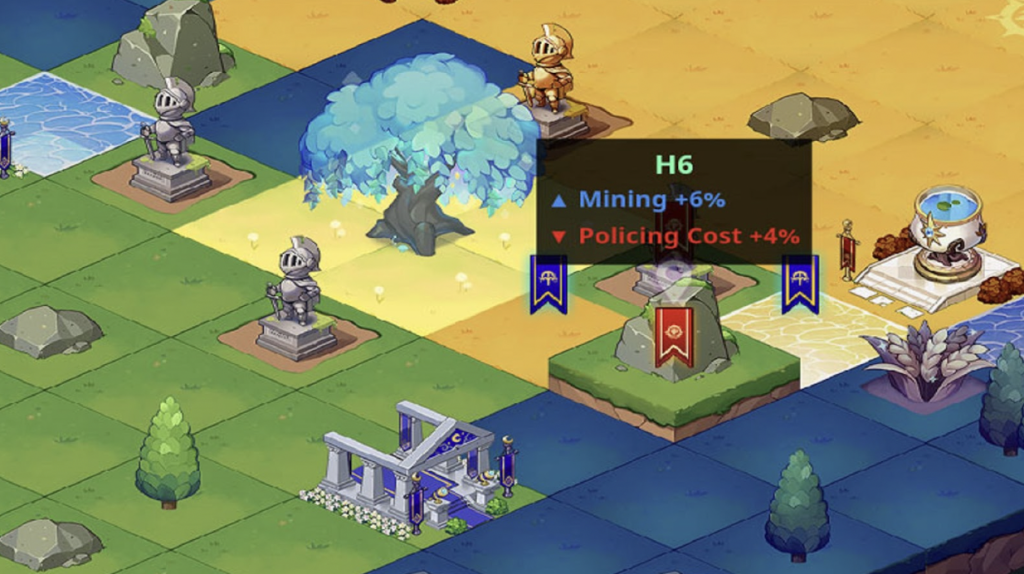 Illuvium
The DAO, which is designed to coordinate community efforts in project development, is one of the most advanced features of Illuvium, the game everyone talks so much about these days. If you own the Illuvium tokens, you can join eDAO and Illuvinati Council and suggest some ideas for this game, and this way you will be able to influence the project in many areas. For instance, you will be able to introduce new game skins or new safety mechanisms.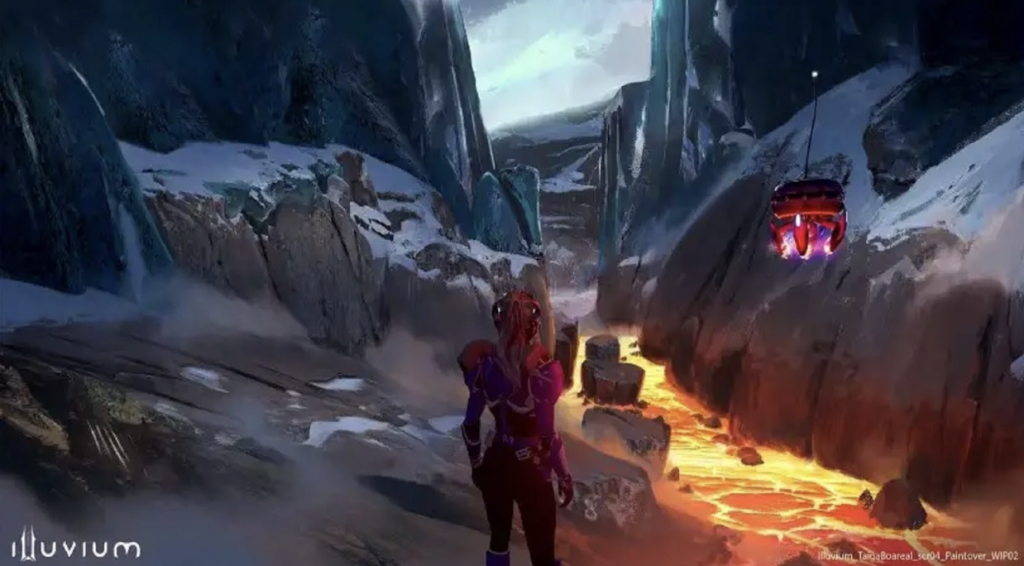 Civitas
Civitas is a groundbreaking city building simulator we have reviewed earlier. Players will be able to cast their votes in the game DAO, as they do in Illuvium, or even be involved in the work of city councils that act as subDAOs in the game. These structures will have different skill trees and treasuries to reward the most active members.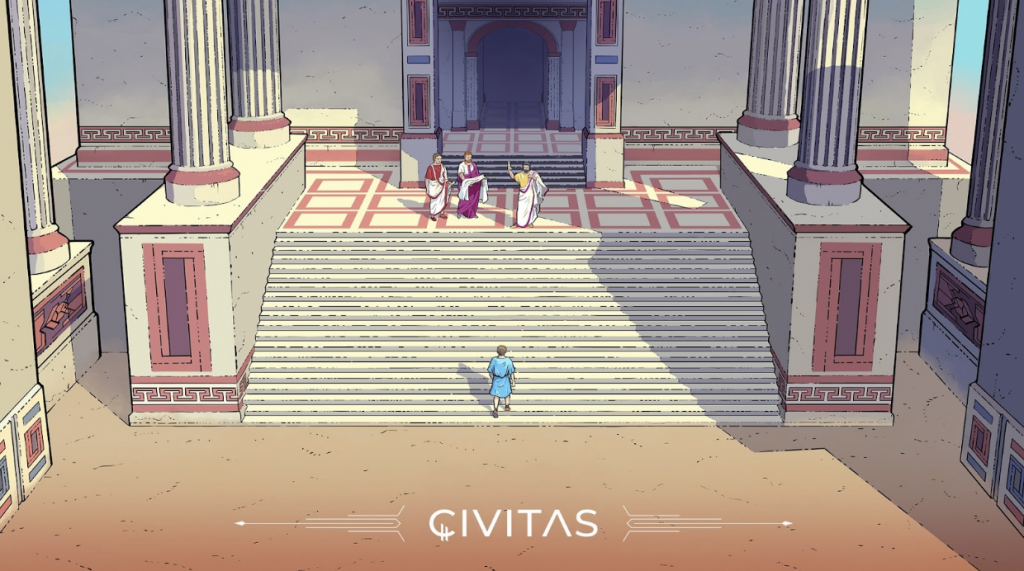 Final thoughts
Some critics may argue that DAOs have a number of disadvantages like a low voting turnout or certain groups that control these organizations, whether they consist of the core developers or the major token holders. At the same time, DAOs have contributed a lot to the development of Web3 gaming. Their support includes certain educational and investment initiatives we've described in this article, and their role in the gameplay. For this reason, we believe that DAOs will have more applications in Web3 gaming in the future.
Stay tuned for the updates and events by the Liquidifty team:
▪️Website: liquidifty.io
▪️Twitter: twitter.com/liquidifty
▪️Discord discord.com/invite/liquidifty
▪️Telegram: t.me/liquidifty
▪️TG ANN: t.me/liquidifty_ann
▪️Gitbook: docs.liquidifty.io
▪️Medium: liquidifty.medium.com
▪️Instagram: instagram.com/liquidifty.io
Stay tuned
Subscribe to the newsletter to receive the latest news and updates.
By clicking the Subscribe button you agree to our Privacy Policy terms